How long it takes Etsy to ship an item depends on a few different factors. These factors rely on the speed of the seller and the shipping company (such as UPS, FedEx, or USPS).
The seller will set a processing time, which determines how long they need to get the product ready for delivery. Along with that time, you'll need to account for how long the shipping company will take to transport the finished product to your home.
How long does Etsy take to ship?
Etsy items usually take between 3 and 7 days to ship domestically. International shipments may take more than 10 days to arrive.
Keep in mind that if you are buying a product that requires customization, the buyer may need several days (or longer) to prepare the product for shipment.
Keep reading to learn more about processing and delivery times!
Understanding Etsy Shipping Times
As mentioned before, Etsy shipping times are composed of two factors: Seller processing time and carrier transit time.
Therefore, Etsy does not determine the shipping time themselves. Rather, the seller and the carrier that the seller uses will determine the shipping time.
Continue reading for more information about how these factors work together.
Etsy Estimated Delivery Date
The estimated delivery date is a number that is often provided to buyers to give them an idea of how long it will take to receive their item(s). Although, not all sellers will set up an estimated delivery date. Ask the seller about their shipping times if they do not have an estimated delivery date displayed.
The Etsy estimated delivery date is calculated as follows: 1 + processing time + carrier transit time.
If the seller ships the order faster than their processing time is set, Etsy will automatically recalculate the estimated delivery date for you.
Etsy Processing Time
As mentioned previously, the processing time of the seller will affect how long it takes for you to receive your item(s).
The seller reserves this time to prepare your product before they hand it off to the shipping company. For most products that do not require special customization, the average processing time may take about 1-3 days.
If the item you ordered is "made-to-order" or requires customization, the seller may need longer than this to prepare your item. You should ask the seller how long it will take to prepare your item for shipment if you're not sure.
Etsy Carrier Transit Time
The second factor in how long Etsy takes to ship is the carrier transit time.
The carrier transit time is how long it takes for the shipping company to transport your item(s) from the seller to your home.
For most situations, domestic delivery will take 2-3 days. International shipments may take up to 10 days to be delivered.
The seller may also offer expedited shipping options so you can get your item(s) sooner, but this option will be more expensive.
Where Does Etsy Ship From?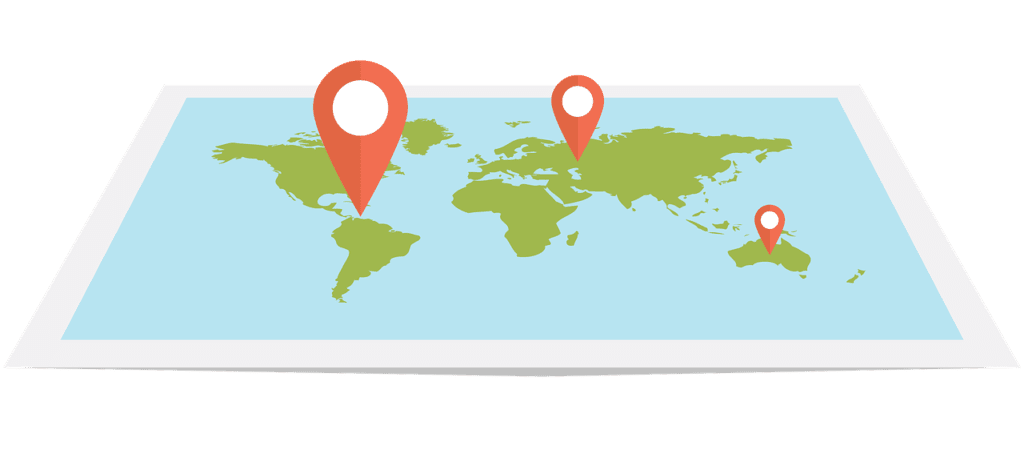 If you're familiar with how Etsy works, you may already know the answer to this question. Regardless, many people wonder where Etsy ships from.
Etsy is run by independent shop owners, therefore Etsy ships from wherever these sellers are located.
This means that Etsy isn't really shipping the items themselves. It is the shop owners of the items you buy that will be shipping from their businesses or homes. Etsy items are shipped from places all over the world!
Why is Etsy Shipping So Expensive?
Both buyers and sellers on Etsy have occasionally complained about high shipping rates on their orders.
Some people even reported shipping costs being over $50 for items (even ones shipping domestically)! This appears to often be the case for large items, even if they are not particularly heavy.
Ultimately, the cost of shipping a particular product is determined by the shipping carriers, such as UPS or FedEx. If the shipping cost is high, you'll need to see what other shipping options are available for your item. Some carriers may favor large items, while other carriers may be more cost-efficient with smaller items.
Items that take up a lot of space on a van or truck can make a big impact on the carrier. If the package is large, the delivery van may be sacrificing 20 smaller shipments just to fit your item. This is the main reason why Etsy shipping can be expensive for larger items.
If the item is smaller, the shipping cost won't necessarily be "dirt cheap". If the carrier you are using deals with larger packages more often, your small item may still cost around $10 or more to deliver. On the other hand, if you choose a shipping company that deals with small packages often, they may have much better shipping rates for you. USPS is a good example of this.
These carriers try their best to accommodate everyone's needs at a cost-efficient level. This can be difficult, so carriers will occasionally revise their pricing strategies. This could either make a particular product cheaper or more expensive, so keep an eye on changes to these companies' pricing structures.