Are you thinking about launching an online store to sell your vintage or handmade goods? Or perhaps you've been running your Etsy store for months (or years) now and are looking to take your business to the next level?
As with any online selling platform, Etsy requires careful planning and research to ensure you've mastered things such as how to price your items, promote your products, and ship your orders.
No matter what level of Etsy seller you are, we've provided the answers to several Etsy Frequently Asked Questions to help you get ahead!
Etsy Frequently Asked Questions
How to put an Etsy shop on vacation mode?
If you're planning on going away on a vacation and therefore won't be able to ship orders or answer customer messages, don't fret. Etsy has a vacation mode, which allows for an auto-reply message feature and temporarily prevents purchases of your listings.
Not only is the vacation mode great for when you're traveling and unable to operate your shop, but it can also be utilized if you're unwell, dealing with an emergency, or simply need a quick break to catch up on current orders.
To put an Etsy shop on vacation mode, follow these steps:
1. Sign in to Etsy.com.
2. Click Shop Manager.
3. Click Settings.
4. Click Options.
5. Click the Vacation Mode tab.
6. Change the setting to On.
7. Fill in a temporary shop announcement and message autoreply.
If you wish to turn off vacation mode, simply:
1. Sign in to Etsy.com.
2. Click Shop Manager.
3. Click Settings.
4. Choose Options.
5. Click Vacation Mode.
6. Change the option to Off.
7. Click Save.
How to change your username on Etsy?
In the past, members were able to create their own username on Etsy, however, these days usernames are automatically generated when a user creates an account and contain a string of random letters and numbers.
The platform won't actually let you change your username unless special circumstances apply, for example, in the case of documented legal action (such as trademark infringement).
You can, however, add your name to your Etsy profile, which will then take the place of your username across much of the platform.
To change your name on Etsy, follow these steps:
1. Sign in to Etsy.com.
2. Click Your account.
3. Click View profile.
4. Click Edit profile.
5. Click Change or remove next to Your name.
6. Click Save changes.
How to close an Etsy shop?
If you're thinking of moving to a new selling platform or no longer operating a shop altogether, you can also close your Etsy shop. This turns your account into a buyer-only account with no visible shop, however, you can still continue to access your existing orders.
Keep in mind Etsy won't allow you to close your shop if you have overdue fees or unresolved cases, so be sure to address these first.
To close an Etsy shop:
1. Click Shop Manager on Etsy.com.
2. Click Settings and select Options.
3. Click the Close Shop tab.
4. Click Close Shop.
You will then be prompted to answer a short survey. It will also take up to 30 minutes for Etsy to process your closure request. If you change your mind, you can simply reopen your shop again at any time.
Do I need a business license to sell on Etsy?
Etsy does not require sellers to have a business license to open and operate a shop. However, licensing requirements are dependent on the state, county, or local municipality where you've formed your business. Many locations require you to hold licenses and permits to operate your company legally, so be sure to do your research before launching your shop.
Are Etsy Promoted Listings worthwhile?
Promoted Listings allow you to advertise your products in certain Etsy search results, with the aim of driving more views and sales. You set a daily budget for your Etsy Promoted Listings, which is the maximum amount you're willing to spend per day to advertise your items. The minimum daily budget is $1.00. You also determine how much you're willing to pay for each click.
Another important thing to know about Etsy Promoted Listings is that they operate on a cost-per-click model. This means you'll be charged every time a buyer clicks on your Promoted Listing – regardless of whether they make a purchase or not.
So, are Promoted Listings worth it? Well, not for everyone.
New sellers who haven't quite mastered their Etsy SEO tactics or determined which of their products are most popular are probably best sitting this one out, as it will likely be a waste of time and money.
Sellers who have perfected their listings' SEO, are attracting sales, and understand what products perform the best on Etsy may experience an increase in traffic and sales, however, and find Promoted Listings worth it. Like all advertising, it comes down to your knowledge of your brand identity, unique value proposition (UVP), and target audience.
What is Etsy's refund time?
Sellers who use Etsy Payments can issue a refund up to 180 days after the payment is processed. After 180 days have passed, sellers are unable to refund an order through Etsy Payments but can refund buyers through a payment method outside of Etsy (such as PayPal) if their refund policy allows it.
If you're an Etsy seller and choose to refund a buyer through another method after 180 days have passed since the date of the transaction, just keep in mind that Etsy won't refund your seller fees.
What are tags on Etsy?
Tags on Etsy are simply words or short phrases that describe your item. Their purpose is to connect buyers' search intent with your listing, making it appear in related search results.
You can use up to 13 tags per item listing and tags can contain up to 20 valid characters.
Should I offer free shipping on Etsy?
As of July 30, 2019, items that ship for free and shops that offer free shipping on orders $35 or more to US shoppers will be prioritized in US search to help shoppers to find more items that ship free within the US.
The platform recommends free shipping as a highly effective marketing tactic and even states that surprise shipping costs at checkout can be enough to turn a customer off the sale altogether.
Therefore, yes you should offer free shipping on Etsy, but there's a way to do it so it doesn't cut into your profits. That is, calculate the current shipping costs that are charged and add them to the cost of your product.
To set up a free shipping guarantee in your shop:
1. On Etsy.com, click the Shop Manager icon.
2. Click Settings.
3. Click Shipping settings.
4. Click Get Started in the Free Shipping Guarantee tab.
5. Click Next.
6. Click Set Free Shipping.
Are Etsy fees tax deductible?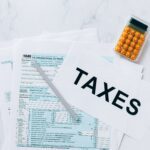 This will depend on whether your Etsy store is a hobby or a business. If it's a hobby (i.e., you sell on Etsy without expecting a profit), then you can't claim seller expenses as a tax deduction.
If, however, your Etsy store is being operated as a business with the primary purpose of generating profit, then you can tax deduct the fees that Etsy charges to use their platform. This includes costs for publishing a listing and the transaction fee that they charge on each of your sales.
Can Etsy remove a review?
Etsy will only remove a review if it violates its policies. Etsy's exact policies are listed below.
Etsy will remove a review only if it:
– Contains private information;
– Contains obscene, racist, or harassing language or imagery;
– Violates our Anti-Discrimination Policy;
– Contains prohibited medical drug claims;
– Contains advertising or spam;
– Be about things outside the seller's control, such as a shipping carrier, Etsy or a third party;
– Contain threats or extortion;
– Include shilling or otherwise falsely inflate a shop's review score; or
– Undermine the integrity of the Reviews system.
To have Etsy look at a review you believe may have violated its policies, simply hit report this review under the review you'd like to report. Note that you can only report a review if it is within 100 days after the delivery date for that order.
You can also contact Etsy Support directly to notify them through this link.
In relation to reviews, Etsy's third-party policy has been in the limelight due to the covid-19 shipping delays over the last year. This would be a good example of a review that could be removed by Etsy because it does not apply to the seller. The seller has no control over the shipping time and all shipping is done by a separate shipping carrier. Check out this related Etsy community post.
Even if Etsy does not end up removing the review, as a seller you can always reach out to that customer and explain the situation privately or leave a public reply to the review explaining the circumstances. The options you have as a seller in regard to replying to a negative review are explained further in the "can Etsy sellers delete reviews" section.
Can Etsy sellers delete reviews?
No, Sellers and Buyers alike are unable to remove reviews. Buyers can only edit their previous reviews within 100 days of their delivery date if the issue is resolved.
The only real way that a seller could have a hand in removing a review is if they report it to Etsy due to a violation of Etsy's policy as listed above.
Making sure that sellers cannot delete reviews makes it so that stores are authentic and provide quality products.
If you receive a bad review, there are two different ways that you can respond.
1. We recommend reaching out to the seller to resolve the issue if possible. You can do so privately by simply messaging the buyer and offering a fix to their issue.  If the issue is resolved, and they're satisfied, the buyer can edit their review.
2. Another option is to respond publicly to a review if it cannot be resolved privately. You can reply to the review and explain the circumstances. This makes it so that other potential buyers checking out the reviews on your product can get the full picture of why that individual left their poor review and may increase the likelihood of them placing an order.
Etsy states that you can respond to reviews that are 3 stars or less.
However, if you do decide to publicly respond to a bad review, be sure to do so carefully as a defensive response to a bad review may look even worse for your business. Stay as factual and pleasant as possible. This can be a great opportunity to stay positive and have others gain more respect for your business through these interactions.
How to cancel an order on Etsy?
If you've purchased an item from a seller on the platform, but no longer wish to go through with the sale, then you can cancel your order.
Please be aware that submitting a cancellation request doesn't automatically cancel your order. Each seller has their own cancellation policies, which you can find on their shop homepage. Based on these, they may be able to refuse your request.
To cancel an order on Etsy, follow these steps:
1. On Etsy.com, sign in and go to Your account. On the Etsy app, go to You.
2. Go to Purchases and reviews.
3. Find the order you want to cancel.
4. Select Contact the Shop.
5. Request that the seller cancels the order and select Send.
If you're an Etsy seller, however, and wish to cancel a sale, then the process involves the following steps:
1. On Etsy.com, click Shop Manager.
2. Click Orders & Shipping.
3. Access the Cancel an order page, which can be done in two ways:
Desktop only: Click the three-dot icon next to the order you want to cancel. Then, click Cancel.
Desktop and mobile web: In the Order Detail overlay, click More actions. Then, click Cancel.
4. Select a reason for the cancellation from the dropdown. You'll then be able to see the refund amount due to the buyer.
5. In the text box below the buyer's refund total, you can write an optional message to your buyer.
6. Click Cancel order
Can Etsy force a refund?
Etsy can force a refund or partial refund for a variety of reasons including fraud, if the item is not as described, non-delivery, or a return. A buyer can contact Etsy to report one of these situations.
However, Etsy highly recommends that both buyers and sellers communicate first to try to sort out any issues. Here are some steps that a seller can take to resolve an issue:
1. First explain the situation as factually and straightforward as possible. Staying calm is the most important thing. Make sure that your phrasing and word choice is not accusatory, defensive, or offensive.
2. If the buyer is still not satisfied, and it was an honest mistake on the seller's part, make up for it.
3. Consider an exchange or partial refund.
4. Sometimes, the only way to conclude a complaint is to just give the buyer exactly what they're requesting. This could be a full refund, shipping out a new item, or a refund on shipping costs.
5. Be sure to not let these interactions discourage you from selling on Etsy. Every single business deals with difficult customers and the important thing is to look at the big picture. You'll likely have many positive customer experiences to come.
Etsy can also force a refund if a chargeback is filed, and proper documentation is not shown to combat it. A chargeback is when a customer disputes the Etsy transaction on their bank statement, usually for one of the reasons listed above.  The goal is to get any money refunded. PayPal or the customer's bank will then require information to see if the chargeback is valid. As a Seller, you'll need to provide ample evidence that you have upheld your end of the bargain and delivered everything as expected. Some evidence that you can provide to help combat a chargeback includes:
– Tracking information and/or a delivery confirmation
– Any messages or correspondence with the customer relating to the dispute
– Receipts of the transaction
– Photos
– A letter written by the seller explaining that everything was fulfilled as agreed upon
How to view completed orders Etsy?
If you wish to view your shop's completed orders on Etsy, then doing so is easy. You can find your completed orders on your shop's Orders page, which can be accessed in the following steps:
1. On Etsy.com, sign in and click Shop Manager.
2. Click Orders & Shipping.
3. Click the Completed tab.
Can Etsy sellers block buyers?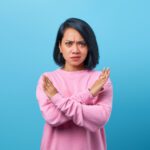 Yes. If you'd like to block a buyer, simply go to their profile, and hit the "block" button on the bottom left. The buyer will not be notified that you have blocked them. The only thing that blocking a buyer does is it results in the buyer not receiving updates from you.
The downside is that the blocked buyer can still visit and purchase from your store and message you.
If a buyer is causing trouble messaging you repeatedly or sending inappropriate messages, you can report the messages as spam and Etsy will investigate them.
However, if the situation is still not settled, or is getting worse and is posing a threat to your business, you can report the buyer. You'll need to contact Etsy support to do so. You'll need clear reasoning and evidence for why you are reporting the buyer. Be sure to collect as much evidence as possible if you are looking to take this route.
Can Etsy sellers see your personal address?
Yes. This is required information to share with the seller so that buyers can have their item accurately shipped to them. If you'd like to keep your personal address private, we recommend investing in a PO box, especially if you do a lot of online buying. The benefits of a PO box include:
– You do not need to worry about packages finding the correct address if you move, since your PO box will stay the same.
– USPS states that PO box mail is usually delivered earlier in the day than regular mail.
– Privacy, convenience, and ease of use.
The buyer's billing info or other payment information will not be viewable by a seller.